About Us
The League of the United Latin American Citizens (LULAC) is the oldest and most respected Hispanic civil rights organization in the United States of America. The Founders of LULAC created an organization that empowers its members to create and develop opportunities where they are needed the most.
LULAC 5285 Council started in 2013 as first chapter on the Illinois side. With the guidance of Iowa LULAC Council 10 it was launched as first LULAC Council in Quad City area. Under the leadership of Council 10 and acting President; Mike Reyes new acting officers took the lead and never looked back. LULAC 5285 had the goal to grow membership and to raise funds to award scholarships to our local students and guide them to higher education.
LULAC 5285 has awarded $100,220.00 to 152 local students to attend college. We take great pride to provide opportunities with our local colleges and universities to promote higher education. LULAC 5285 also received Ford Driving Dreams Grant for Education in the amount of $20,000. These funds were to support program One by One directed by Margarita Mojica. One by One program is designed to help increase student graduation. It also supported the first Glenview Youth Mariachi Program directed by Mr. Rich Clark.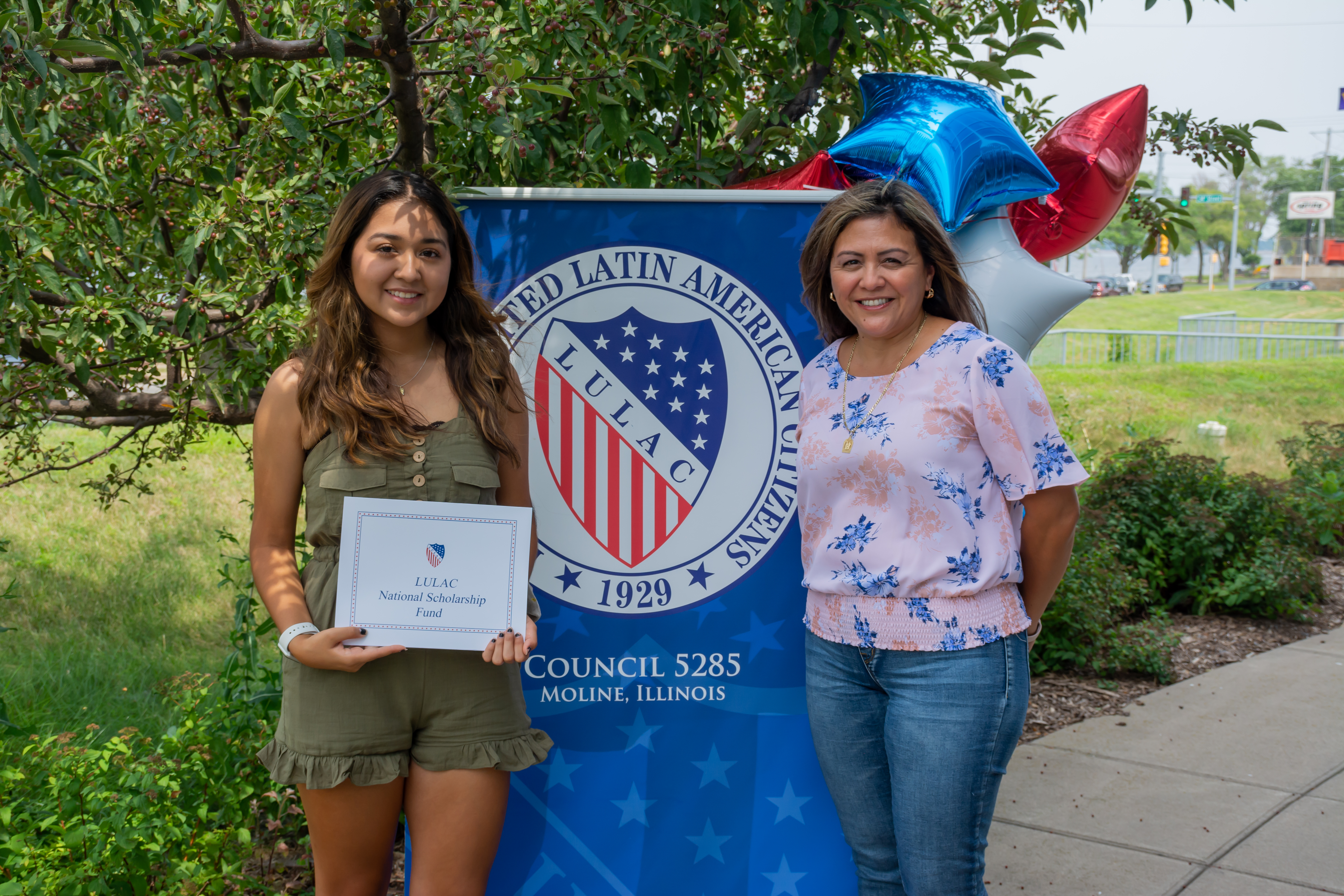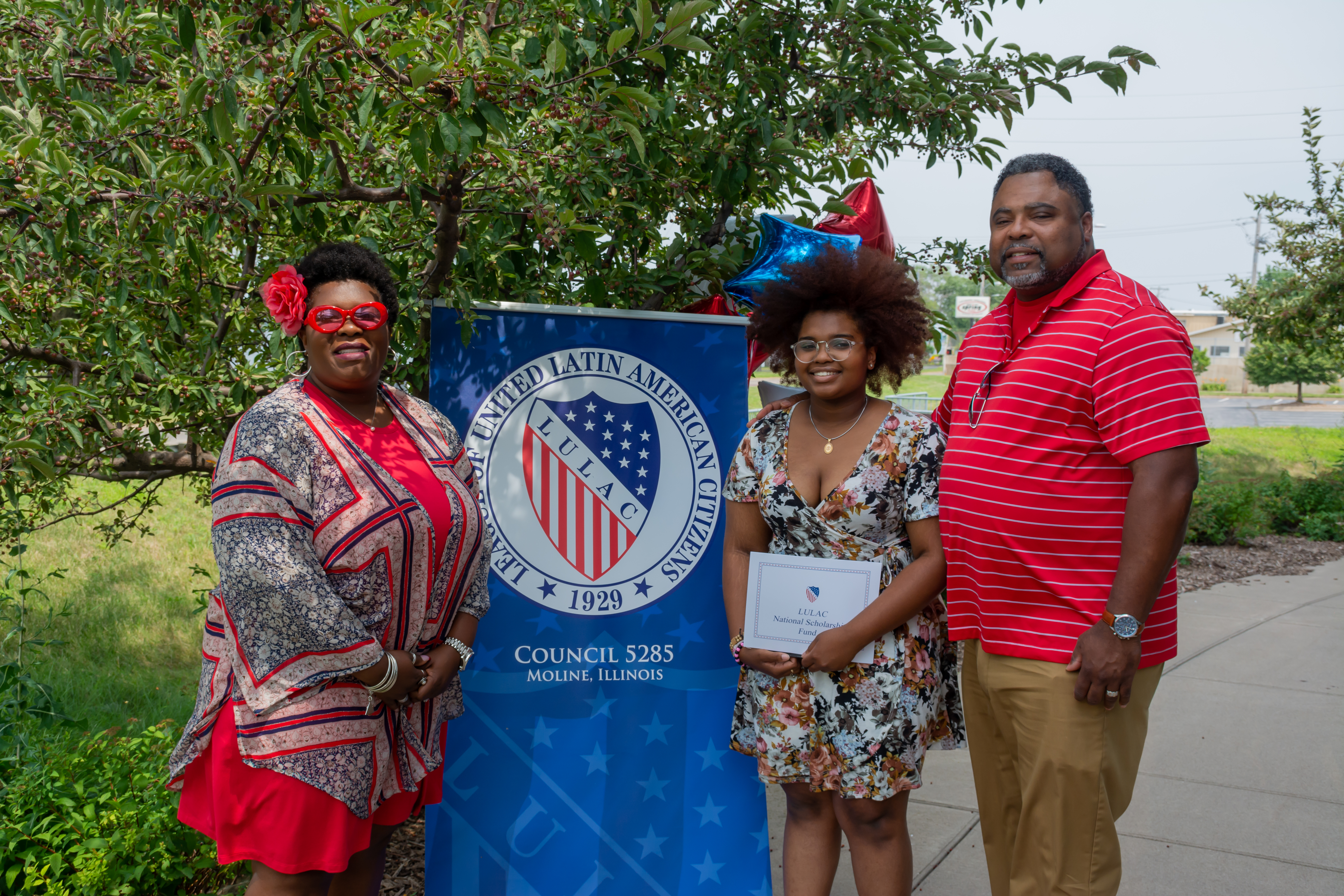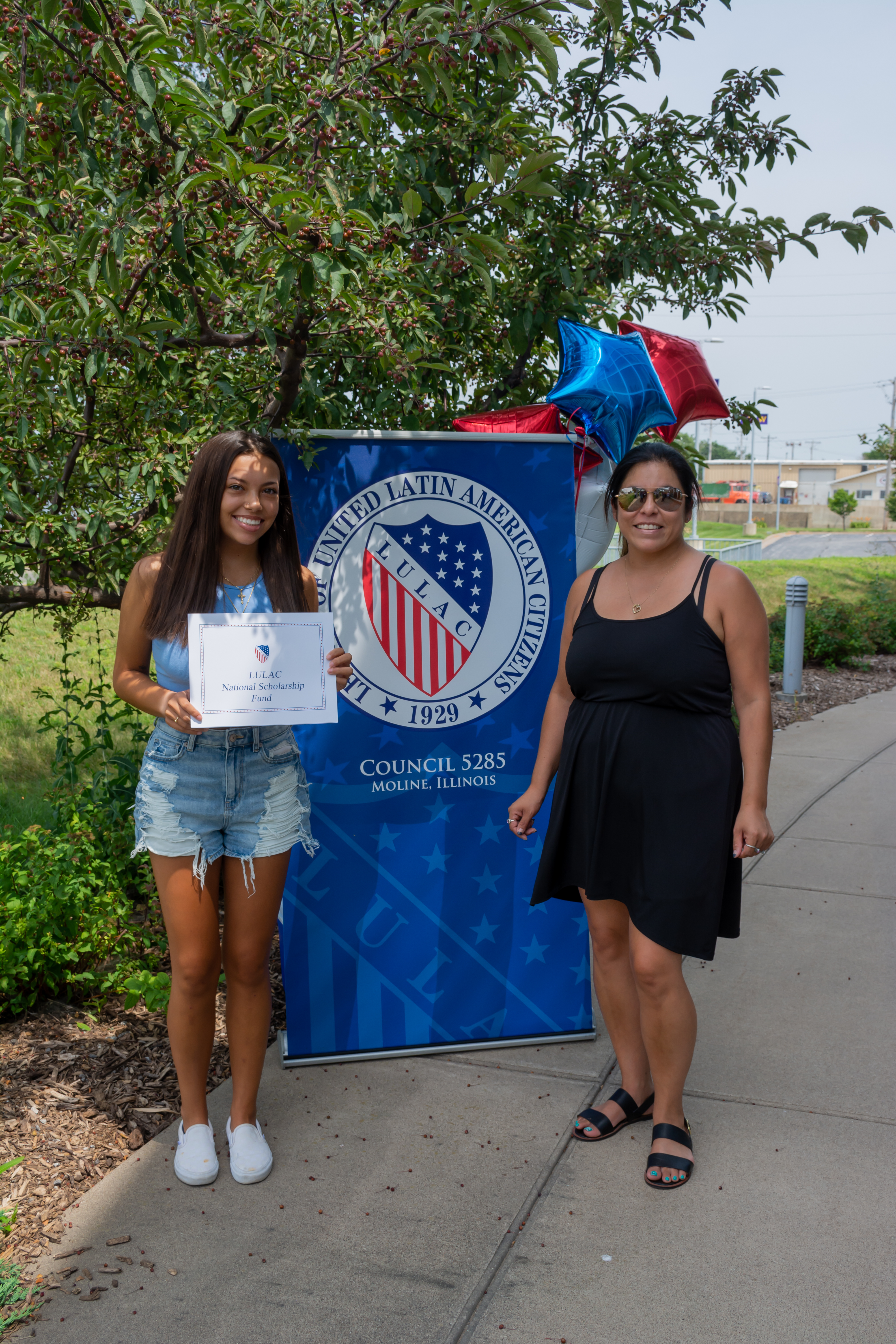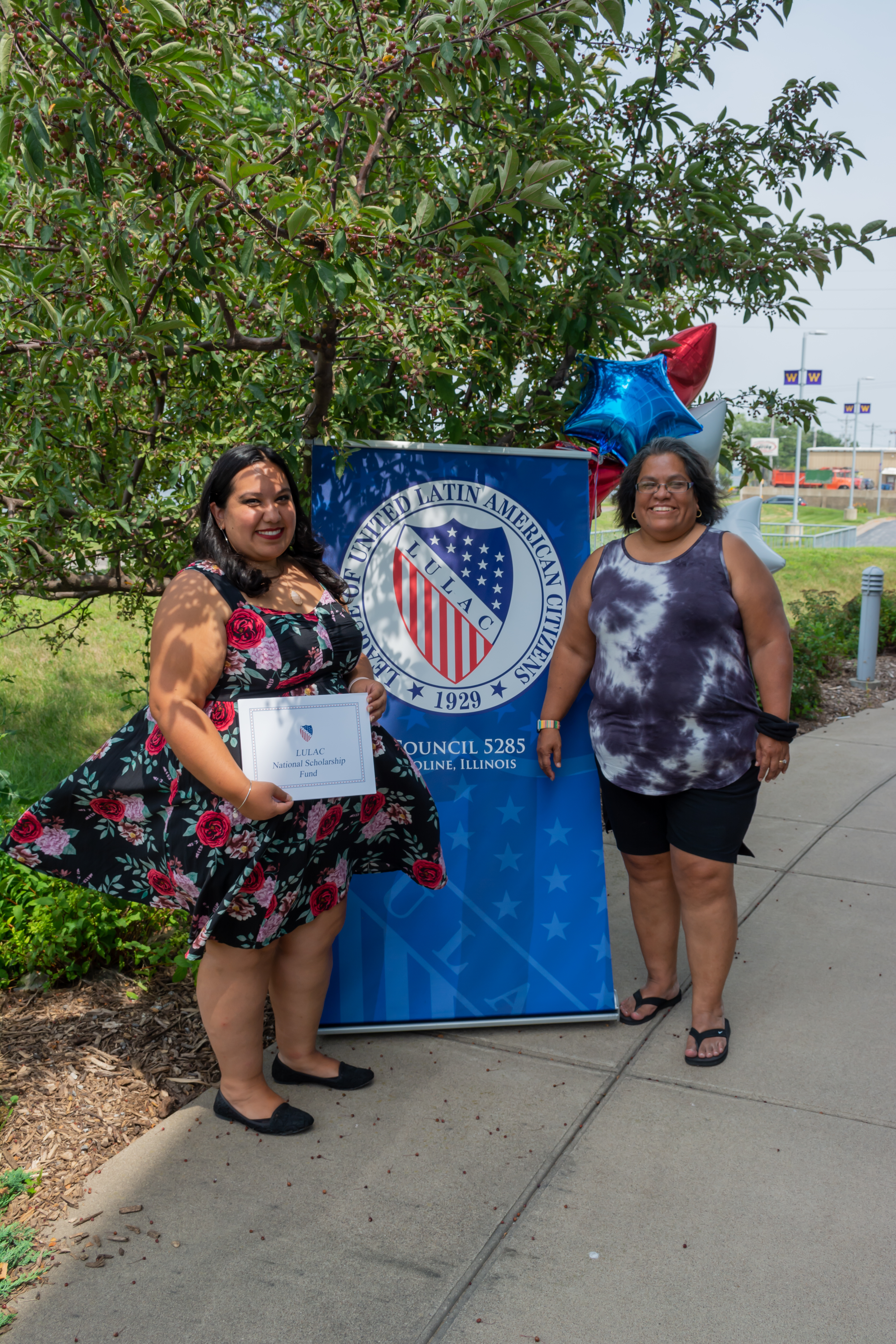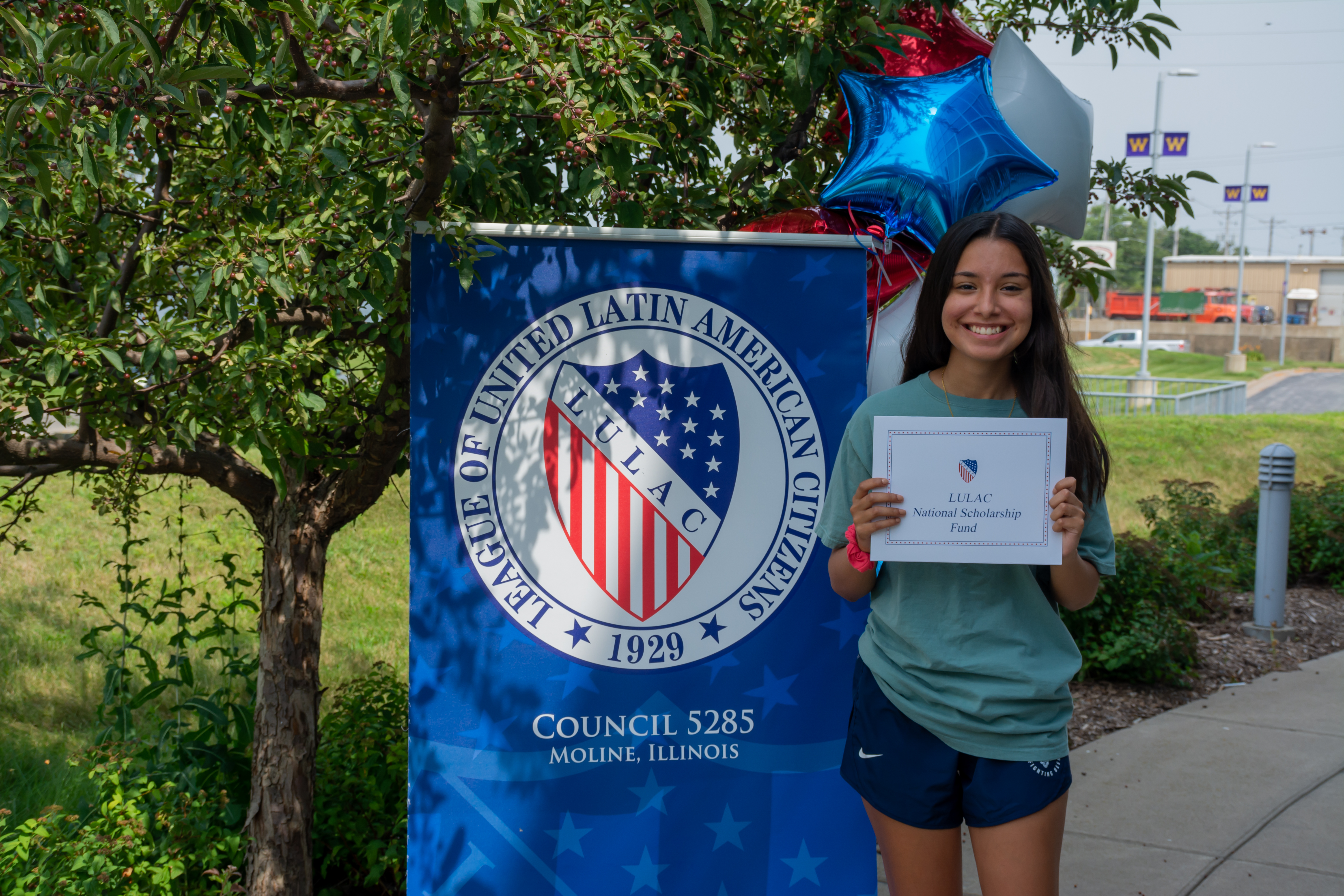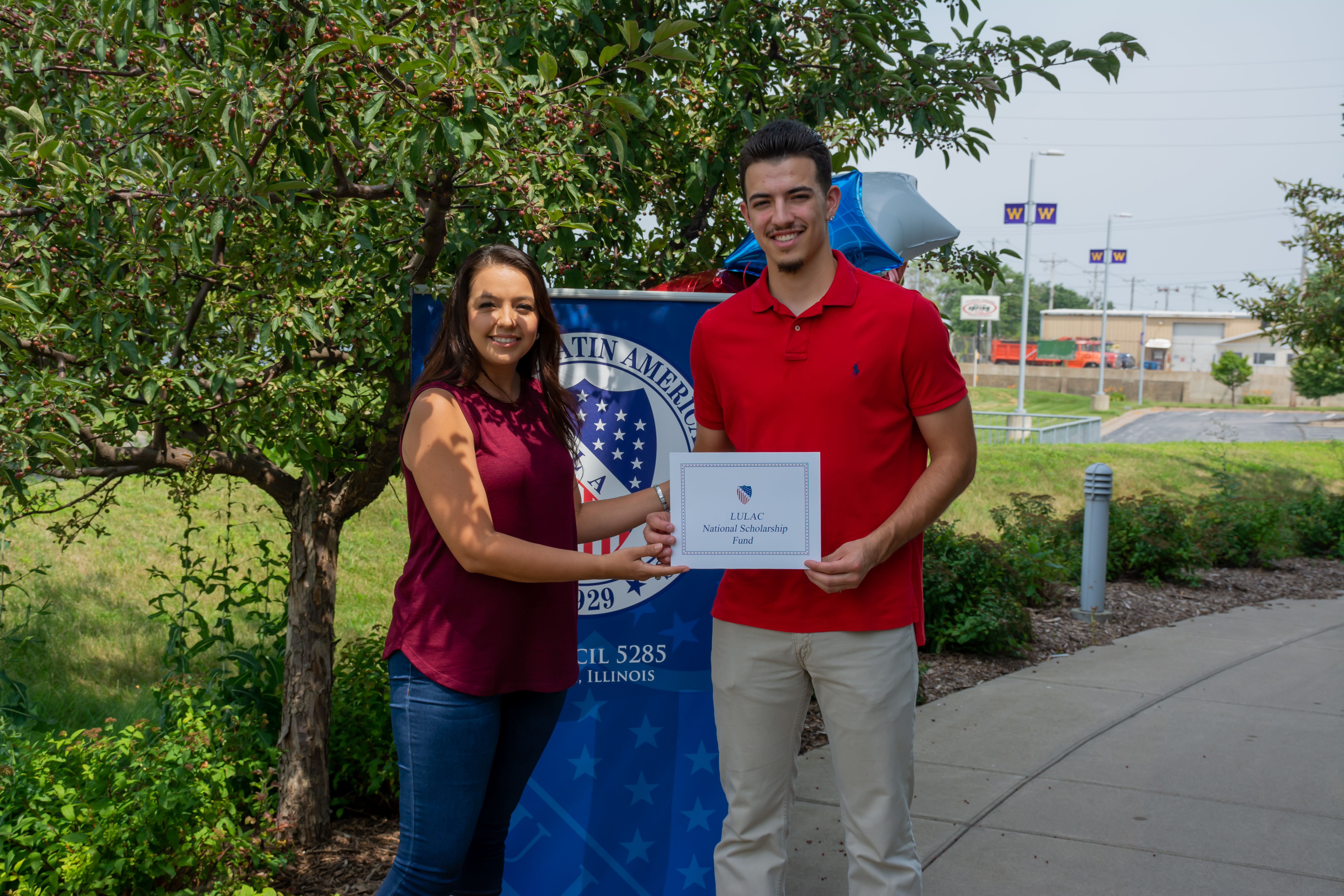 LULAC 5285 is committed to support our local communities. We beleive strongly in the importance of partnerships. We have supported and partnered with LULAC Council 10, Greater Quad Cities Hispanic Chamber of Commerce, Mercado On Fifth, Quad City Arts, etc. We beleive strongly in supporting other non-profit organizations as much as possible. LULAC 5285 supported distribution of school supplies to students at Lincoln-Irving elementary school. 200+ Safe Rider kits distributed & 30+ bags of sidewalk trash collected during the Floreciente neighborhood clean-up. 100+ items collected and contributions were given to help Derecho victims in the community.
The Mission of the League of United Latin American Citizens is to advance the economic condition, educational attainment, political influence, housing, health, and civil rights of the Hispanic population of the United States. LULAC 5285 continues to grow our membership and works diligently to meet our mission and serve our local communities. LULAC 5285 also took a role in volunteering for 2020 Census and Voter's Registration. We are also looking for opportunities to educate our membership in leadership roles to serve further in our local schools boards, city council, etc.
LULAC 5285 continues to grow and thrive and welcomes everyone to join our events, membership, mission.
Current Members (in alphabetical order):
Jennifer Castillo-Perez
Anna Castro
Jose Castro
Debra Frantz (Chair)
Monike Hill
Graeme Jewell
Claudia Lopez
Maria Lopez
Graciela Macias (VP)
Sergio Mendoza
Margarita Mojica
Ramon Mojica
Sue Molina-Padro
Daisy Moran
Elia Nunez Raya
Luis Peralta
Patricia Perea
Dulce Pollock (T)
Rosalva Portillo
Daisy Puente
Isabel Raya
Jessica Raya
Octavio Raya
Elena Reddersdorf
Norma Rodriguez
Edwin V Salazar
Marian Stallings
Mariela Treviño (P)
Maria Trigueros
Jillian Uribe
Angelica Villarreal (Chair)
Dora Villarreal Nieman (Chair)
Annisa Wanat
Abel Zertuche
Juanita Zertuche