About Us
The League of the United Latin American Citizens (LULAC), founded in 1929, is the oldest and most widely respected Hispanic civil rights organization in the United States of America. LULAC was created at a time in our country's history when Hispanics were denied basic civil and human rights, despite contributions to American society. The founders of LULAC created an organization that empowers its members to create and develop opportunities where they are needed most. ALL for ONE, and ONE for ALL!
National LULAC Website
National LULAC Blog
National LULAC in History
LULAC 5285 Council started in 2013 as first chapter on the Illinois side of the Quad Cities in Western Illinois with the guidance of Iowa LULAC Council 10. Under the leadership of Council 10 and acting President; Mike Reyes, new acting officers took the lead and never looked back. LULAC 5285 had the goal to grow membership and to raise funds to award scholarships to our local students and guide them to higher education.
Find a LULAC Council near you at:
https://lulac.org/about/find_lulac_councils/
LULAC 5285 has awarded over $152,000 to almost 200 local Quad Cities students to attend college. We take great pride to provide opportunities with our local colleges and universities to promote higher education. LULAC 5285 also received Ford Driving Dreams Grant for Education in the amount of $20,000. These funds were to support program One by One directed by Margarita Mojica. One by One program is designed to help increase student graduation. It also supported the first Glenview Youth Mariachi Program in the Quad Cities directed by Mr. Rich Clark.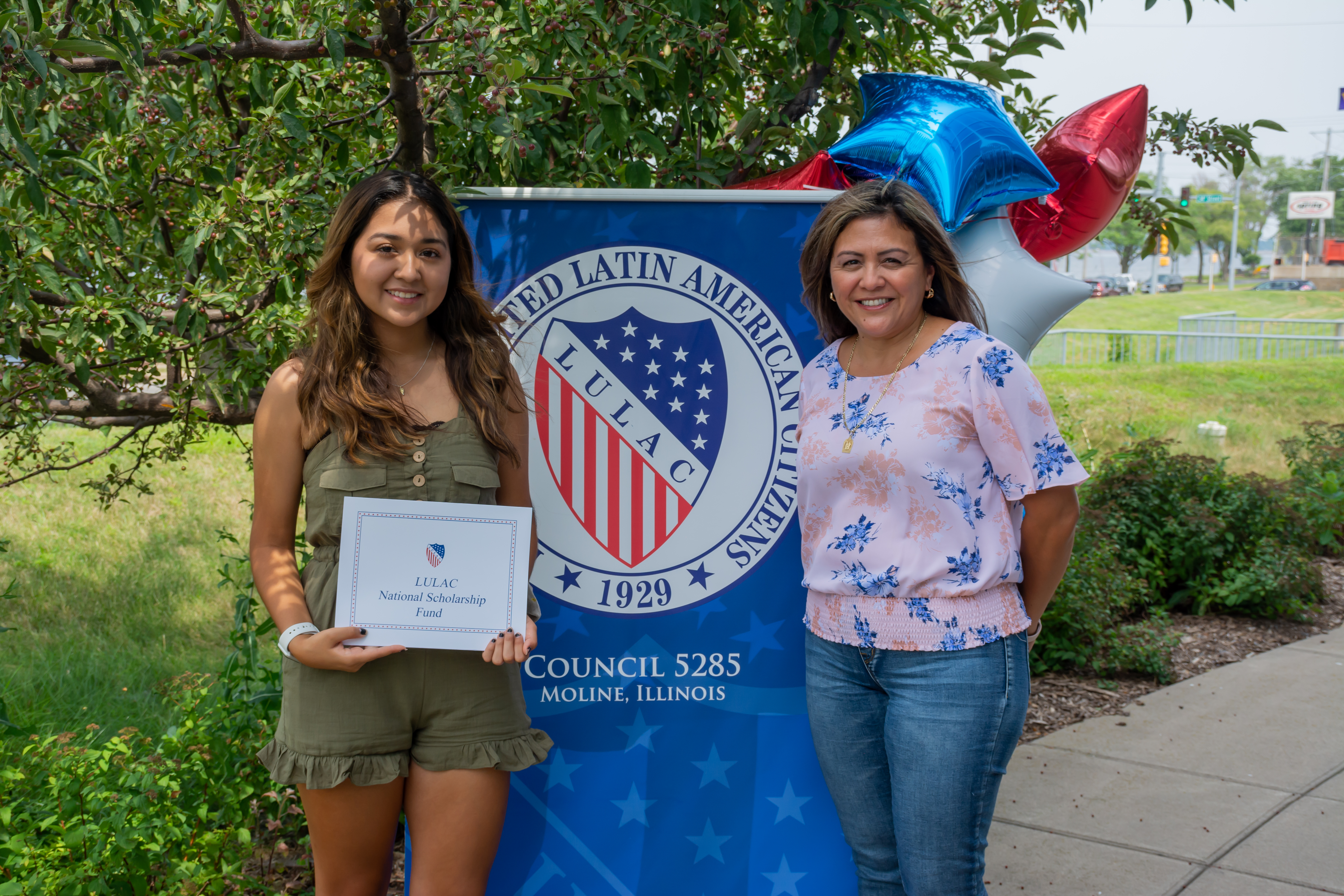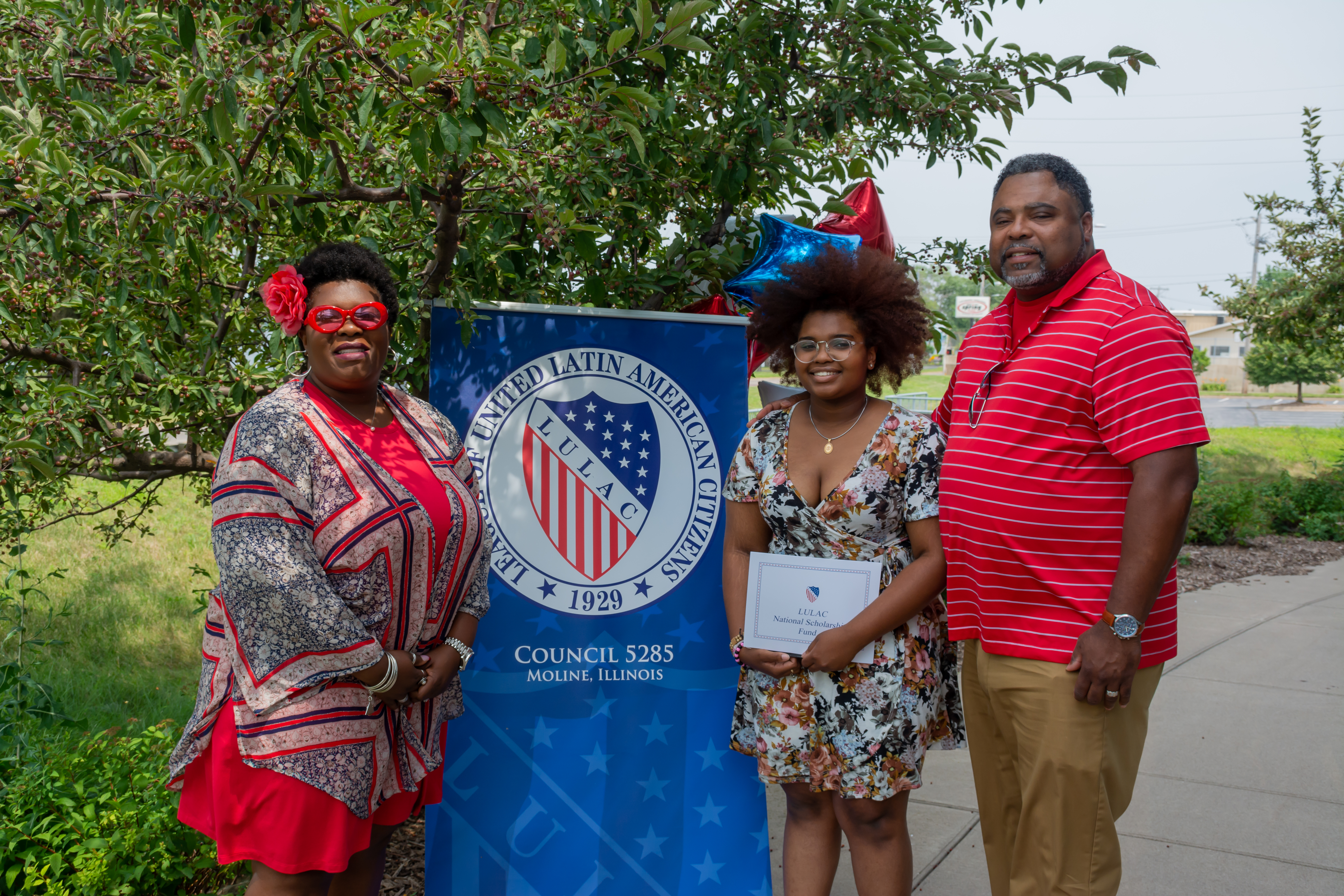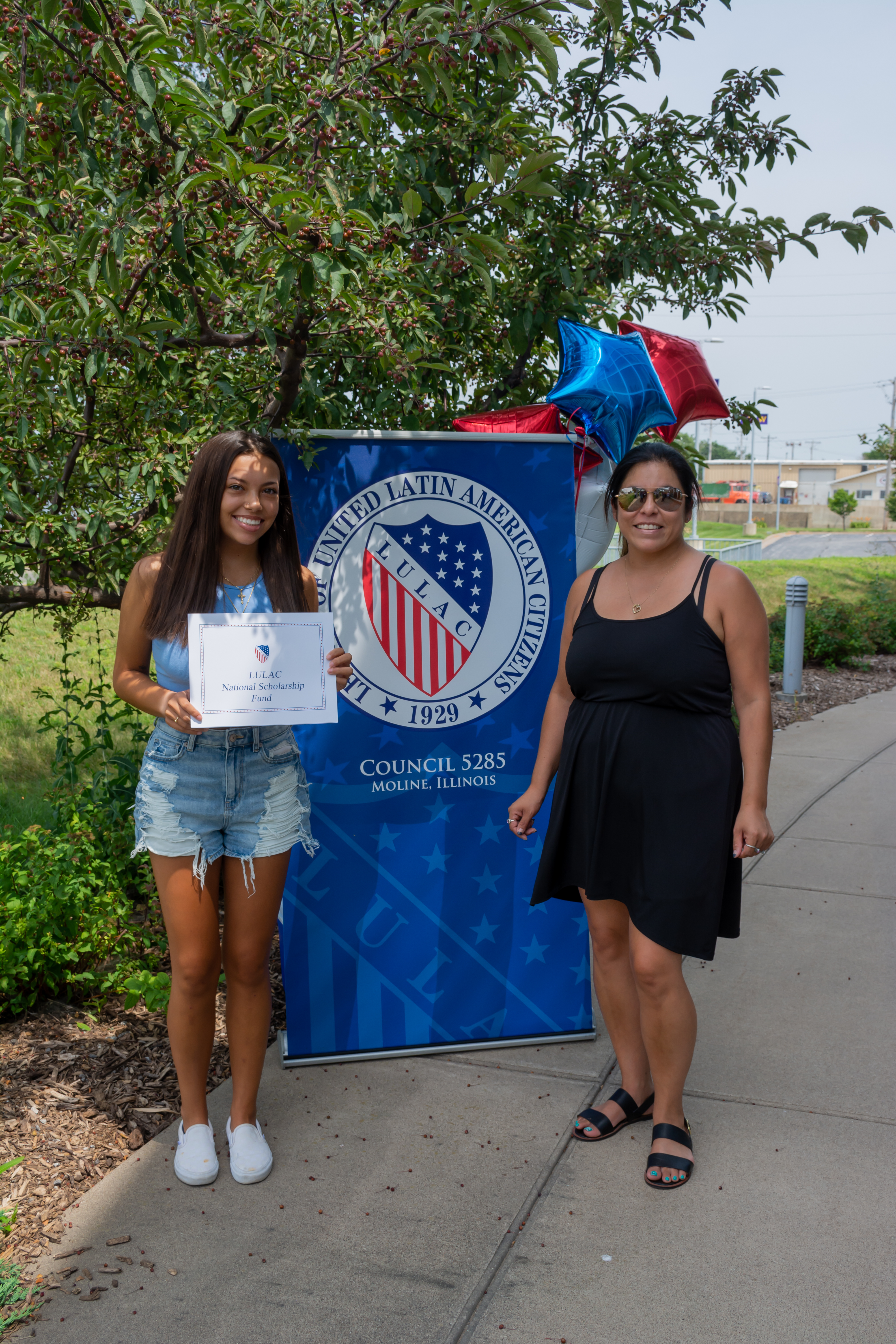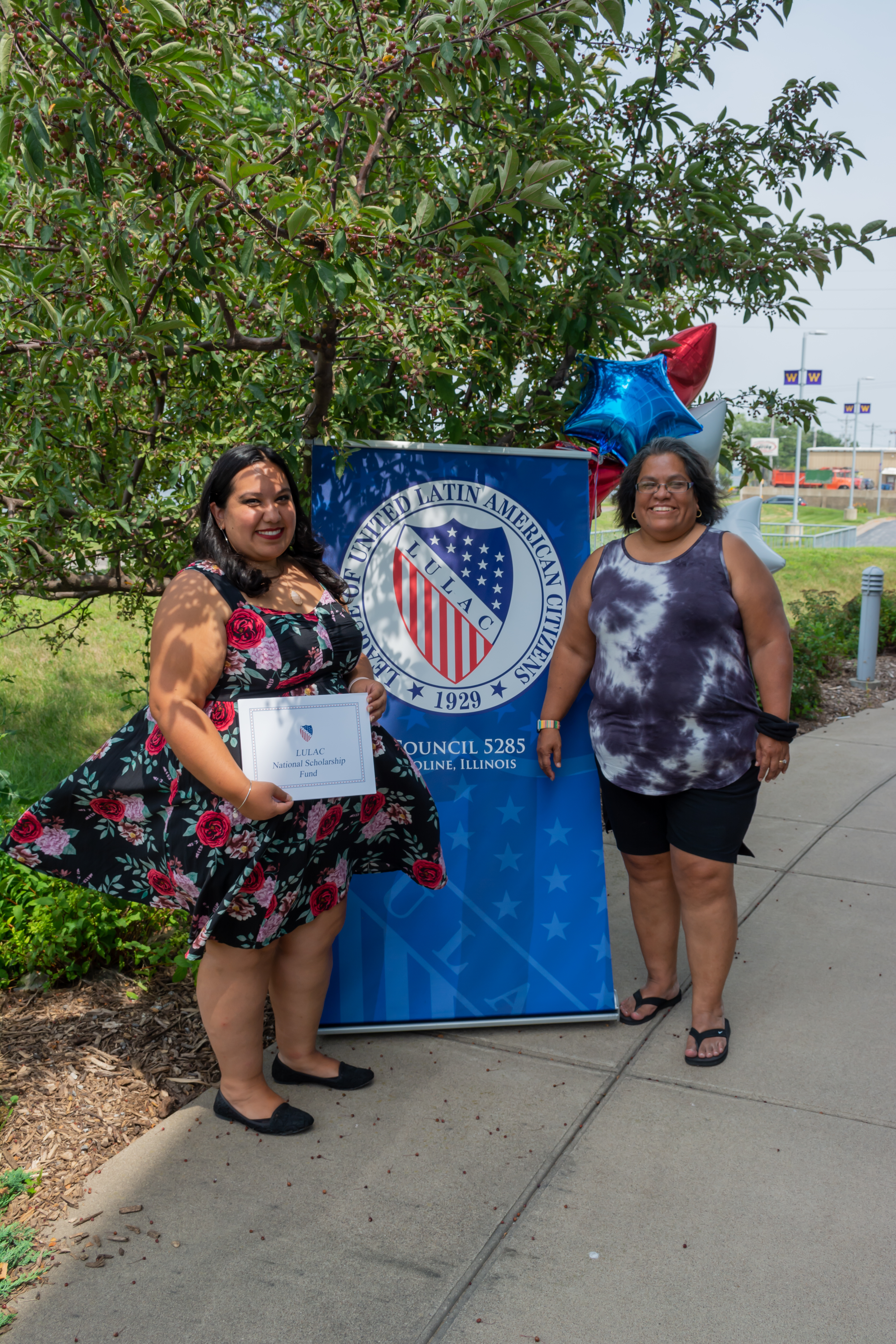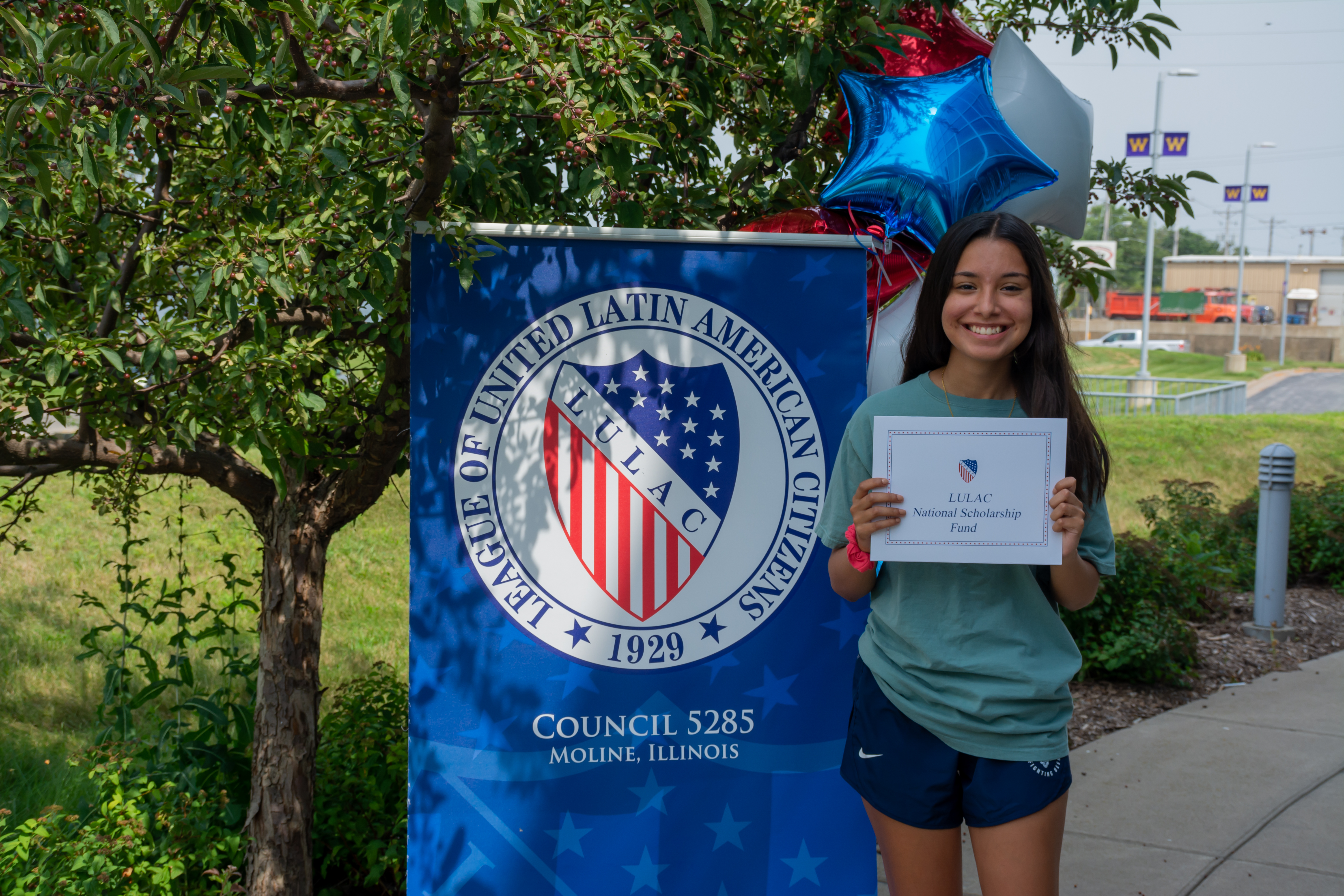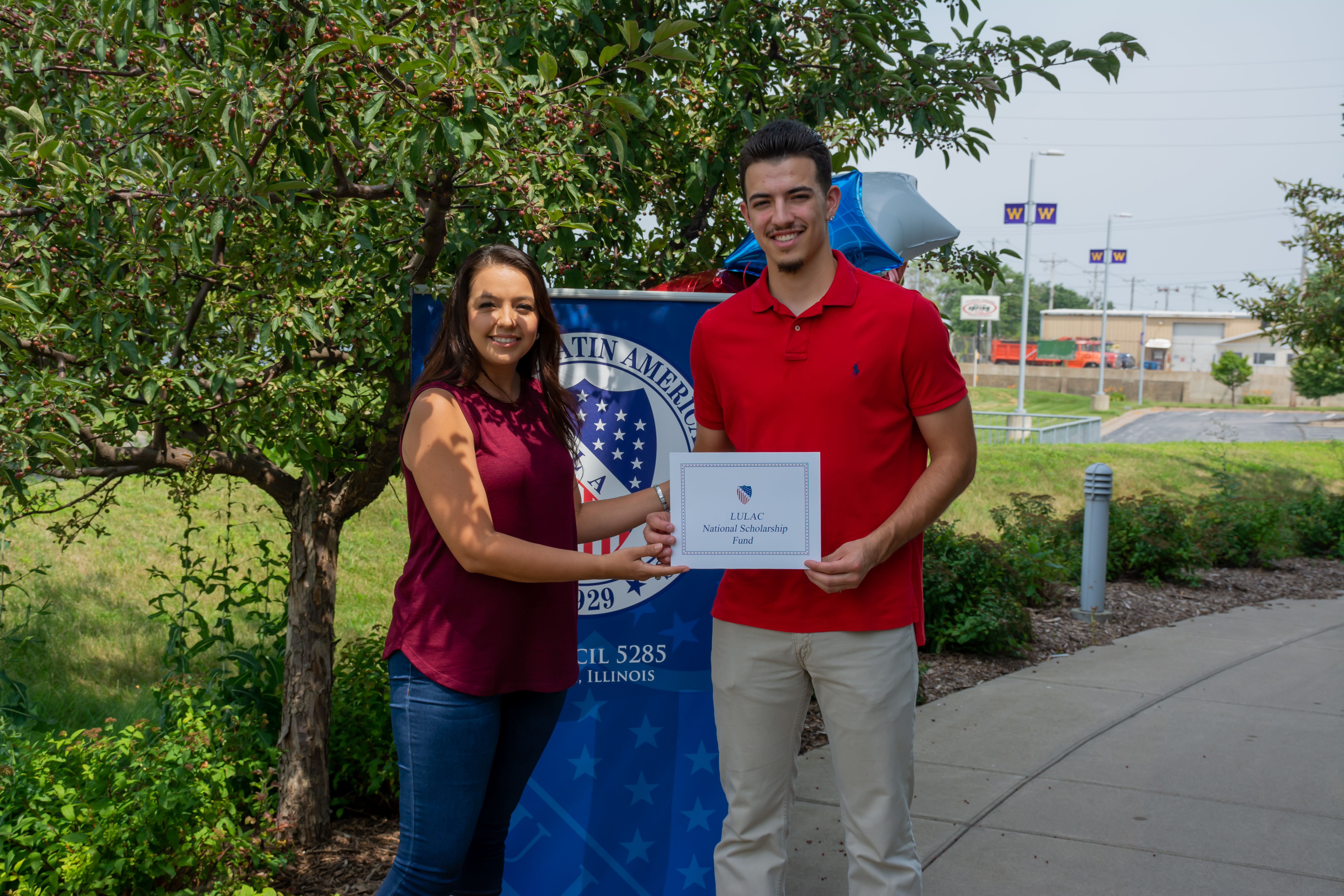 LULAC 5285 is committed to support our local communities. We beleive strongly in the importance of partnerships. We have supported and partnered with LULAC Council 10, Greater Quad Cities Hispanic Chamber of Commerce, Mercado On Fifth, Quad City Arts, etc. We beleive strongly in supporting other non-profit organizations as much as possible. LULAC 5285 supported distribution of school supplies to students at Lincoln-Irving elementary school. 200+ Safe Rider kits distributed & 30+ bags of sidewalk trash collected during the Floreciente neighborhood clean-up. 100+ items collected and contributions were given to help Derecho victims in the community.
The Mission of the League of United Latin American Citizens is to advance the economic condition, educational attainment, political influence, housing, health, and civil rights of the Hispanic population of the United States. LULAC 5285 continues to grow our membership and works diligently to meet our mission and serve our local communities. LULAC 5285 also took a role in volunteering for 2020 Census and Voter's Registration. We are also looking for opportunities to educate our membership in leadership roles to serve further in our local schools boards, city council, etc.
LULAC 5285 continues to grow and thrive and welcomes everyone to join our events, membership, mission.
The Rosa Lopez Scholarship Fund
LULAC Council 5285 of Moline, Illinois would like to express its sincere gratitude to the family members of the late Rosa Lopez for entrusting us to continue Ms. Lopez's passion for education. With their contribution, we are proud to announce the Rosa Lopez Scholarship. More details on how to apply for the scholarship to come.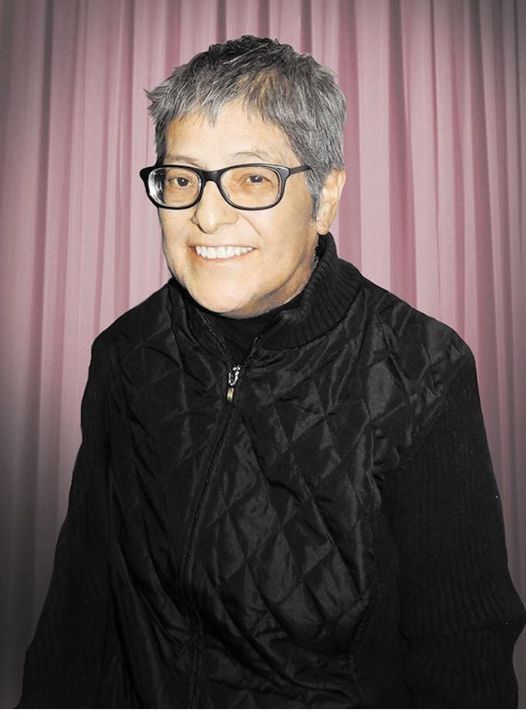 Rosa was born Aug. 3, 1953, in Moline, IL. She is the daughter of Valentin and Angela (Oliva) Lopez. She graduated from Black Hawk College, Moline, IL. After working several years in Illinois, she moved to New York, where she was supervisor of a nonprofit landlord-tenant counseling program. She also worked on housing issues for Haven House women's shelter and was an activist leader with the annual Women's Coalition marches there. In 1992, she moved to Dallas to explore her family's heritage. Her parents were born on either side of the border. Rosa was founder and the executive director of Vecinos Unidos, in West Dallas, a non-profit organization for low-income housing. She retired in 2016, after 16 years.
She was an advocate, activist and inspiration to the community. She was founder of the Lesbian Latinos De Dallas. Rosa also was the pioneer of making the Bishop Arts District in Dallas what it is today, with the opening of her ice cream parlor called Suenos Sabrosos (Sweet Dreams). She was awarded best cultural dessert in the Arts and Entertainment Division. Rosa was a member of Dallas LULAC 4871, Dallas Rainbow Council, and the Catholic Daughters Association, and was awarded the Community Service Award for helping low-income families. Lopez served on several boards of directors, including the North Texas Community Development Association, the Dallas Affordable Housing Coalition (now called the North Texas Housing Coalition) and the West Dallas Chamber of Commerce. LULAC also awarded her the Se Presta (She Lends), honoring community leaders who have partnered with organizations to make a difference.
Rosa E. Lopez devoted her adult life to advocating for affordable housing and its tenants. Every dream she had she fulfilled. Her legacy lives on through this scholarship program with LULAC.